Miniature Chocolates: Hershey's & Dove
1) MCB - Hershey's Miniatures
Four big HERSHEY'S flavors all in one bag. This assortment of miniature-sized candy bars is guaranteed to have something for everyone.
"Hershey Minis" come in four flavors:
Hershey's Milk Chocolate,
Hershey's Special Dark,
Krackel
and Mr. Goodbar.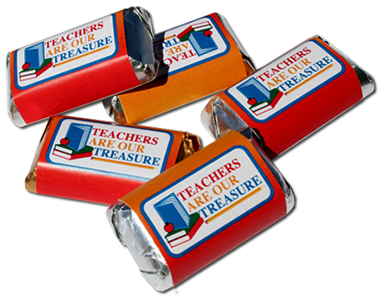 These Miniature Chocolate treats contain one quarter ounce of candy each. The Hershey's Milk Chocolate, Krackel and Mr. Goodbar come in silver foil; Hershey's Special Dark in gold foil. We overwrap these foiled chocolates with your custom four-color wrapper.
2) DMCB - Dove Bar Mini Squares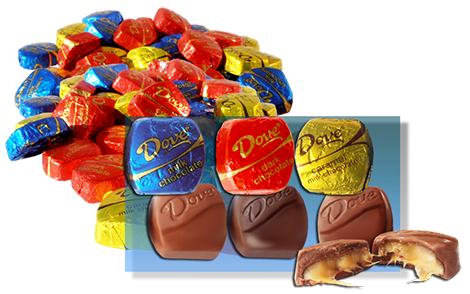 Dove bars are outrageously smooth and silky. Our miniature squares assortment features a flavor variety that pleases even the most discerning palates.
These are the three Dove Mini flavors:
Milk Chocolate,
Dark Chocolate,
and Caramel Milk Chocolate.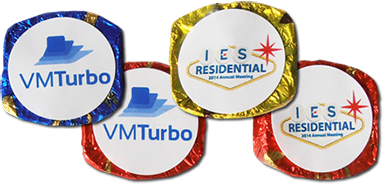 We personalize these miniature treats with a full-color label. Each Dove Mini Square contains 0.3 ounces of rich chocolate.
Re-branded Miniature Chocolates..
...make a great promotional gift. Hershey's all-time favorites or Dove's sinfully rich delectables
with your customized four-color wrapper make a memorable statement.
All our wrappers are printed on high-gloss magazine quality paper using four-color processing.
Click here for a wrapper design template.
Before printing each order we will e-mail you a virtual proof for your approval.
To view some of our other products, download our catalog.