Candy Tins and Metal Containers
Tin Containers - SCT
We specialize in branding not just candy, but also containers of many shapes and sizes. Whether it's a single color direct imprint or a full-color label, we can source a multitude of products.
Shown here are our popular metal containers, constructed of rolled edge tin with lids, in 10 sizes and two colors: silver and gold.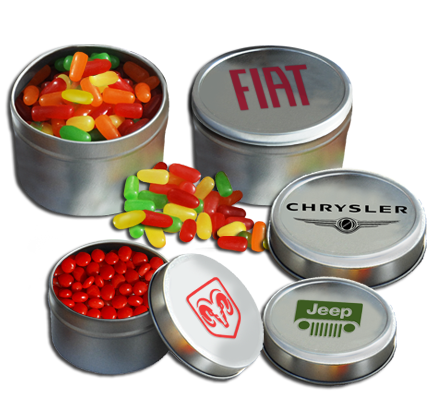 Your customized container can be filled with your choice of bulk candy such as M&M's, Peanut M&M's, Hot Tamales, Reeses Pieces, Skittles, Mike & Ike, Good 'n Plenty, Jelly Beans, Runts, Sours, Jolly Rancher, Spree, Gummies, Mints, Nuts, Candy Corn, Mello Cremes, Ju Ju Candy, Red Hots, Rock Candy and much more...
For a complete list of available bulk candy fills, click here.
Listed below are prices of three of our most common sizes:
SCT-S - small size is:
2.6" diameter by 1.8" in height and holds 4 ounces of candy.
SCT-M - medium size is:
2.9" diameter by 1.8" in height, with a displacement of 6 ounces.
SCT-L - large size is:
3.3" diameter by 2" in height with an 8 ounce fill capacity.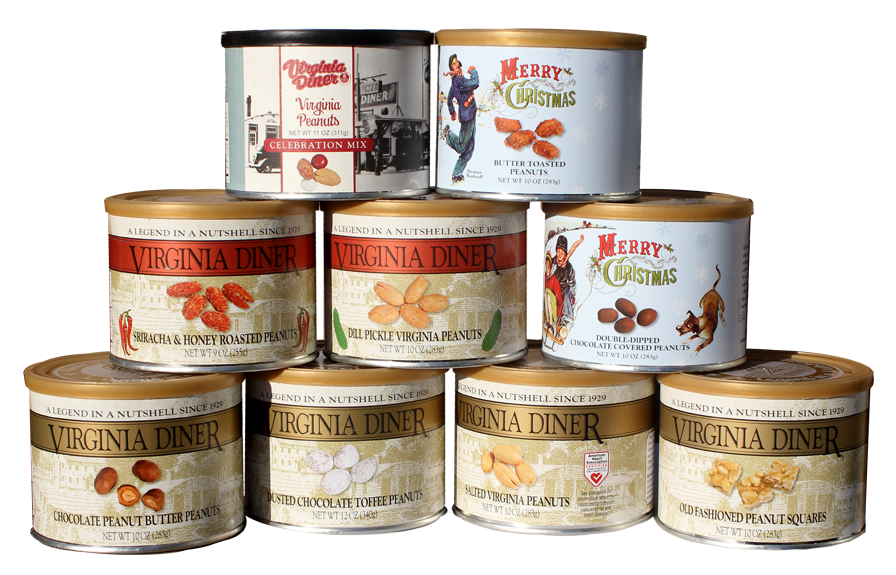 Virginia Peanuts: roasted gourmet nuts in sealed picturesque cans. Available with complete wrap-around custom graphics. Great gift cans!
Special Pricing applies.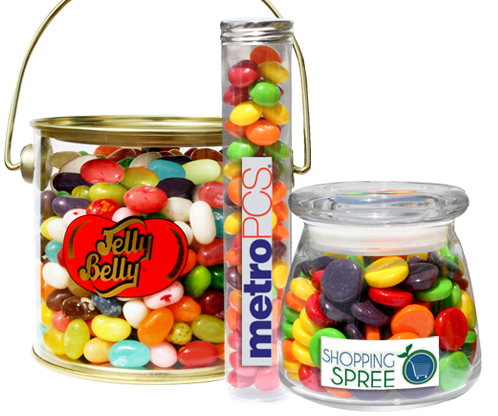 We also offer a wide variety of acrylics, glass and plastic containers to fill with any type of candy.
For our catalog, click here to download.