MMINT - Mini Mint Candy Rolls
Our Spearmint Mini Mint custom wrapped rolls are available in a 7-count or 5-count roll! This old fashioned roll of mints is always appreciated. We also carry the 5-count roll in fruit flavors. Ask us for a sample!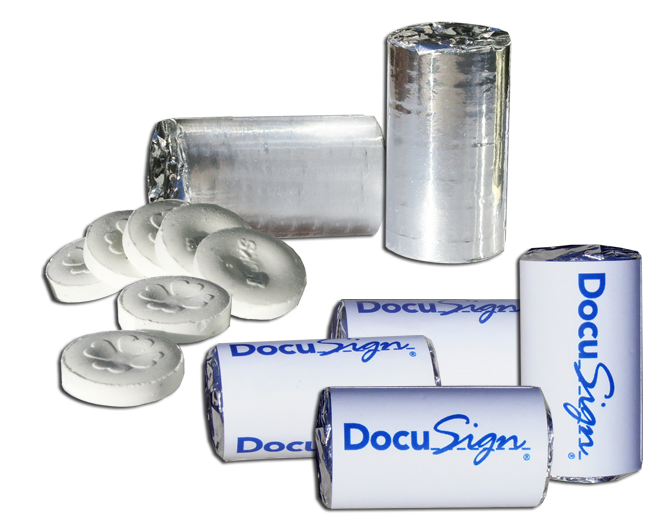 To customize, we over-wrap these
1/3 ounce (or 1/4 ounce) mint rolls with your full-color wrapper. Just send us your logo and we will send you back a virtual proof.
These refreshing mints are still only $0.90 (R), regardless of quantity.
For a wrapper template, click here.
---
BSHC - Breathsavers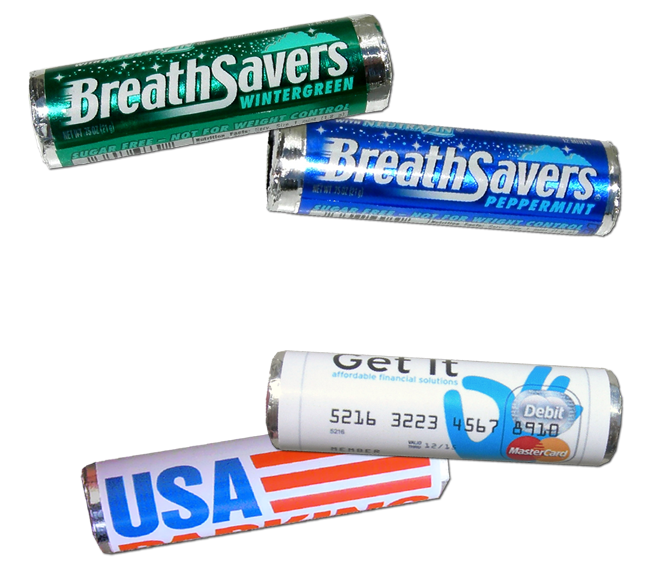 These popular peppermint rolls provide fresh breath and great sugar-free taste with Neutrazin, an ingredient that neutralizes bad breath.
We customize the 0.75 ounce rolls with your full-color wrapper over silver foil in Peppermint or Wintergreen flavors.
Click here for a wrapper design template
---
ANDM - Andes Mint Candies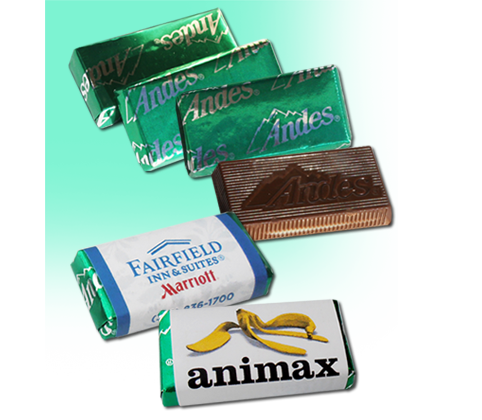 The number one after-dinner-mint. Andes delivers with smoothly balanced layers of mint and chocolate. Also known as Creme de Menthe Thins these little "mint sandwiches" have been perfect little bite-sized deserts in restaurants since a cool cat named Andy created them in 1950.
Keeping the fresh green and silver -
or gold factory wrapper intact, we overwrap the Andes mint with your custom full-color wrapper - turning the beloved mint chocolate into your own brand.
For a wrapper design template, click here
---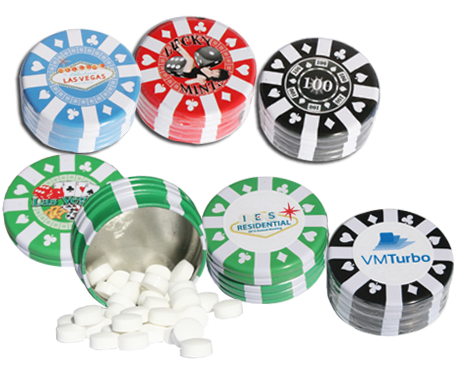 Poker Chip Mint Tin
Unique poker chip shaped mint containers, come in four colors. The smooth top and grooved sides make these handy mint tins the perfect pocket size and shape.
They are customizable in full-color and contain sugarfree mints.
---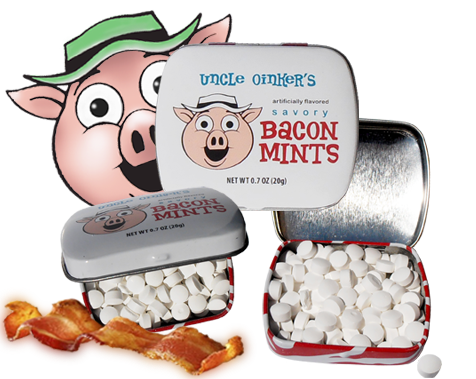 Bacon Mints
These mints really taste like bacon, one of the finest tastes on earth...
They also smell amazing!
Give the gift of bacon - and mint - and amaze your clients. Customizable in full color on reverse of can, or with headercard.
---