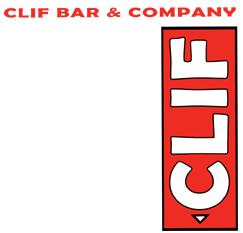 CLIF - CLIF Bars
We now carry CLIF Bars and Mini CLIF Bars.
Organic energy bars with the perfect balance of whole grains, protein and fiber. Engineered to help you perform.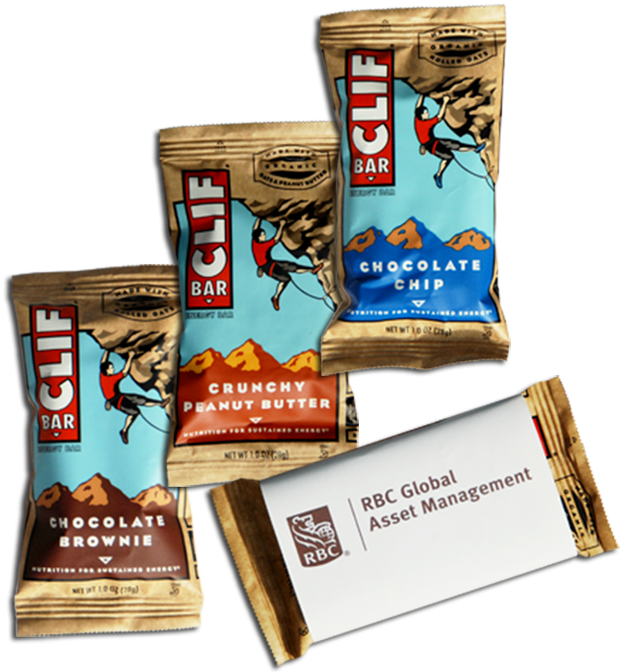 We offer the original CLIF Bar flavors:
• Chocolate Chip
• Crunchy Peanut Butter
• Chocolate Brownie
• Chocolate Chip Peanut Crunch
• White Chocolate Macademia Nut
• Sierra Trailmix
• Cool Mint Chocolate
• Black Cherry Almond
• Oatmeal Raisin Walnut
• Blueberry Crisp
• Coconut Chocolate Chip and more...
Net weights of regular size CLIF Bars vary between 2.04 ounces to 2.4 ounce depending on flavor.
The Mini CLIF Bars come in a three-flavor assortment (Chocolate Chip, Peanut Butter and Chocolate Brownie) and weigh one ounce each.
For a CLIF Bar wrapper design template click here.
In addition to these nutritious energy bars,
we also carry the Clif Bar & Company's
• CLIF Kid Organic Bars,
• CLIF Builder Bars,
• CLIF Builder Max,
• CLIF Shots,
• CLIF Mojo Bars and
• LUNA Bars.
• For Powerbars click here