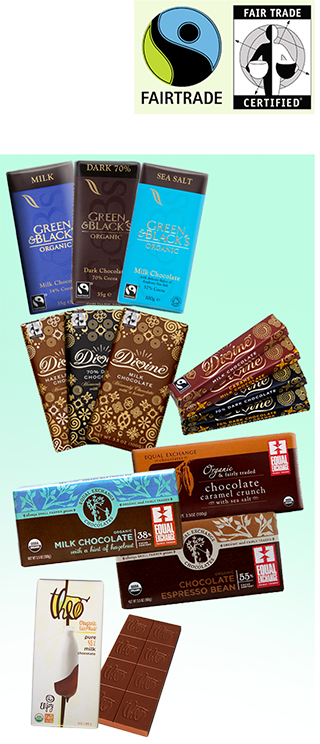 Organic & Fair Trade
This is how sweet treats should be: made from natural ingredients, good for you and sustainable for the earth, direct from the small-scale farmer co-operatives to you.
Fair Trade chocolate means local cocoa farmers are getting paid appropriately. No longer are they forced to sell their product to middlemen at often half the market value. The end result is fresher chocolate made from the purest form of cocoa.
The cocoa beans from these quality chocolate products orginate from prime cacao growing regions, such as: Ghana, Costa Rica, Côte d'Ivoire and Ecuador.
We offer many brands of organic chocolate, like: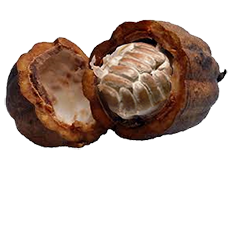 • Green & Black,
• Equal Exchange,
• Theo Chocolate,
• Chocolove,
• Dagoba,
• Divine Chocolate
and many more...
To customize any of these chocolate bars with your own logo, we cover the original bar completely with your custom wrapper. We always keep the factory seal intact, and the nutrition information will remain underneath your brand wrapper.