NVGB -
Granola Bars
Custom-wrapped Nature Valley
Granola Bars - the original and genuine granola bar, made from whole grains.
Now in more flavors:
Oats 'n Honey
Oats 'n Dark Chocolate
Sweet & Salty Peanut
Fruit & Nut Trailmix
Strawberry Yogurt
Peanutbutter Dark Chocolate
Chili Dark Chocolate
- Ranging in weight from
1.2 oz to 1.5 oz.
The crunchy Oats 'n Honey, Dark Chocolate, Almond,
as well as other crunchy flavors
contain two "biscuits" per package -
whereas the Sweet & Salty Peanut, Fruit & Nut Trailmix, Strawberry Yogurt and Chili Dark Chocolate - and other chewy bars have one soft granola bar inside.
At Global Sweet Treats we keep food products sealed in their original factory wrapper. We simply over-wrap the granola bar package with a foil (in the color of your choice), over which we then apply your custom wrapper.
For more info about foil click here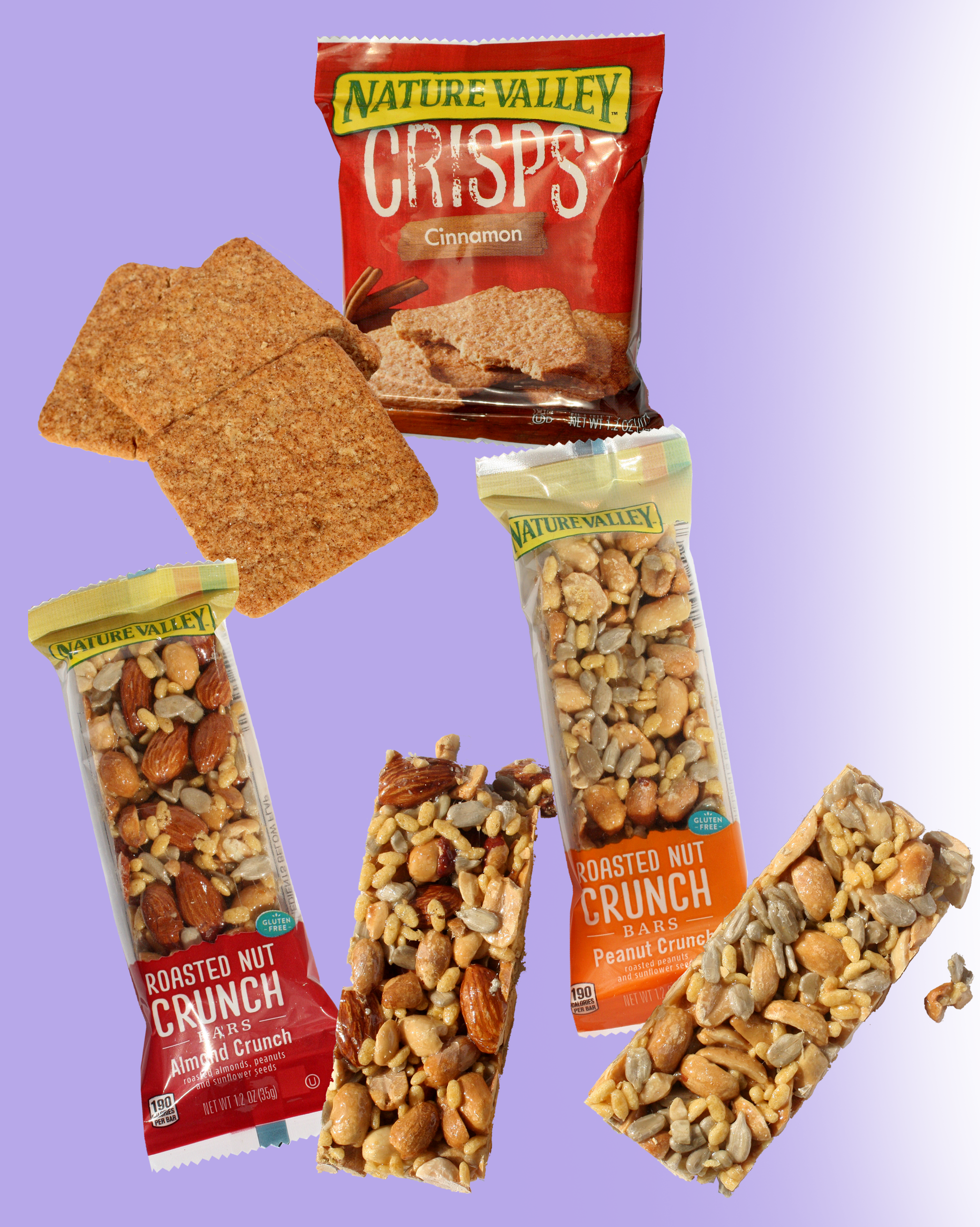 We also carry Nature Valley's new
Cinnamon Crisp Cookies and
Roasted Nut Crunch Bars.
Prices vary, please call us.
For a design template to customize your own granola bar wrapper click here.
Design Central
Check out some of our colorful wrappers and foil combos! Let us help you get the most out of re-branding these bars.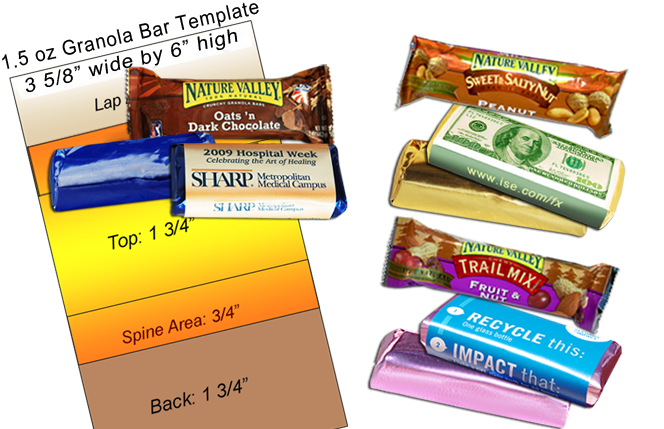 Any of our products are also available without foil.
To see more of our products, click here for our Catalog