MARS - and Ethel M.
The Best Tasting Chocolate - at an even nicer price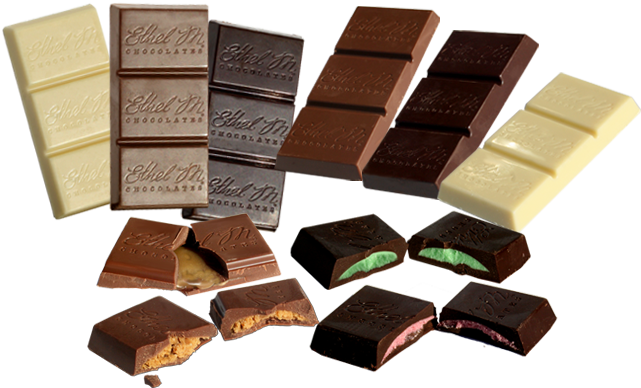 Forrest Mars Sr. founded his company in 1981, and named it after his mother Ethel Mars, who taught him the art of small-batch chocolate making using only the purest ingredients, and never any preservatives.
The taste of these locally produced gourmet chocolates is unparalleled. Choose from kettle cooked caramels, satin cremes, signature pecan brittles, nut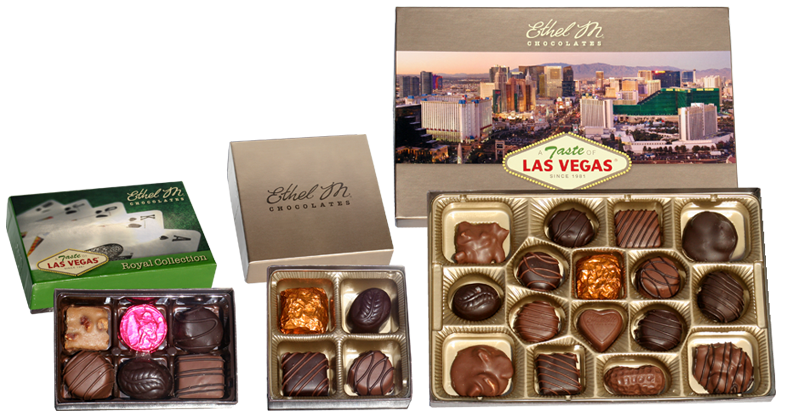 clusters, vanilla truffles and creme liqueurs in our Royal Collection Gaming Box or our popular Taste of Las Vegas gift box.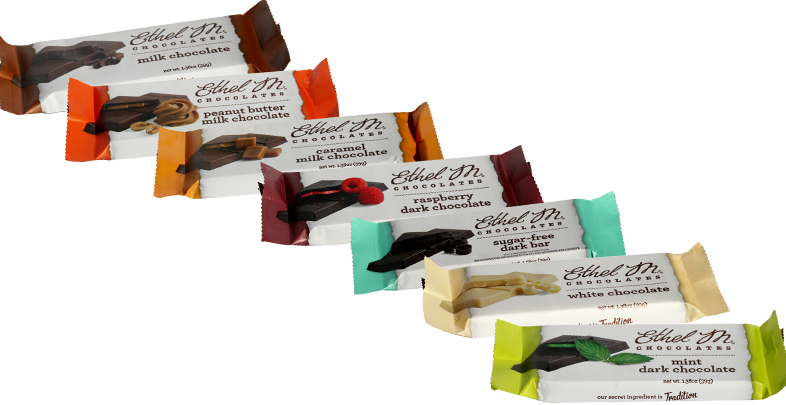 Or go for the rich taste of our 1.4 ounce gourmet chocolate bars in milk, dark or white flavors with or without filling.
We also have Miniatures and Slot Coin candy available.
MARS - Mars Bars
The original Mars Bar was created in 1932 by Mars Incorporated in England. To purists this bar has always been about nougat, caramel and the Cadbury milk chocolate covering (referred to as a "couverture"). Other Mars versions and sizes have come and gone, but the true Mars bar remains the same - in Europe, Canada and Australia - and right here at Global Sweet Treats. Find out why Mars brings "pleasure you can't measure".
Mars Bars are peanut-free and kosher. They do not contain artificial color or flavoring.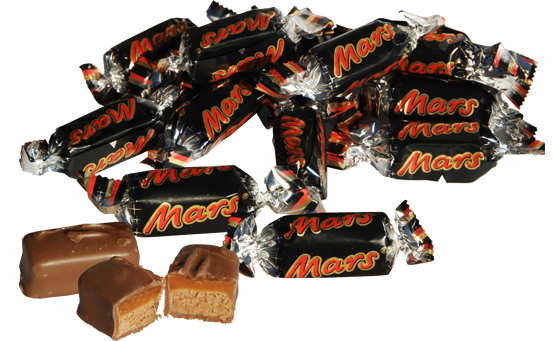 A standard size Mars bar weighs in at a satisfying 1.8 ounces. But we also carry smaller versions of the famous import bar, including bite-sized twists.
The Mars Family...

... would not be complete without their other staples:
Snickers and Milky Way. Dare to compare their flavors and their textures!
Enjoy the satisfying crunch of Snickers that is "packed with peanuts"...

Our Snickers bars are made right here in the U.S., and in addition to the full-size 1.5-oz bars, they also come in funsize and miniature.
(Find out more about our funsize bars, on our snacksize page, and miniatures on our minis page.)

Nothing beats a Milky Way, when chocolate-malt nougat topped with caramel and covered with milk chocolate is what you crave.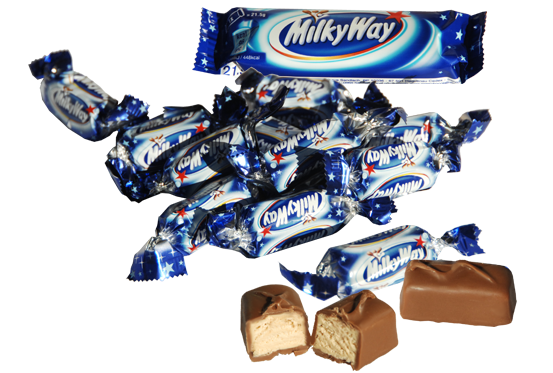 We offer both American Milky Ways in three sizes (full-size, snacksize and miniature) but we are also excited to give you the option of Old World taste.
Imported Milky Ways are a lot like our American Three Musketeers; fluffy and creamy. They do not contain a caramel layer but make up for this in extra creaminess...
We can source international Milky Ways in the two sizes shown: the twist bites as well as a midsize 3/4 ounce bar.
---
When Foil
is what your design calls for...
...we have what you need: For that clean old-fashioned look we overwrap each candy bar with a foil in the color of your choice. We have over a dozen colors to choose from, including silver, gold, red, blue, black, green, violet, pink and more.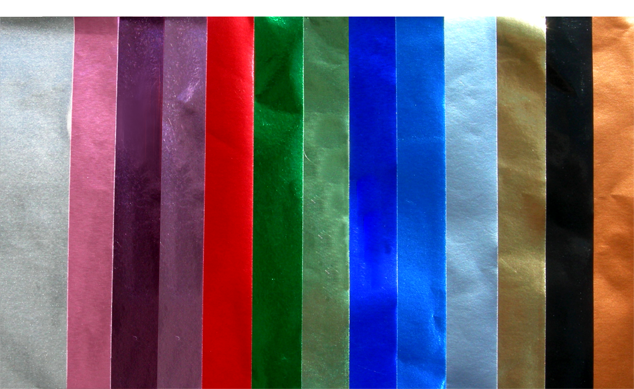 Any of our products are also available
without foil.