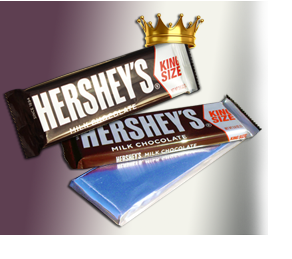 LGB - Large Bars
Bigger, larger, better...
we offer the following large size bars:
King Size - 2.6 oz,
Large "XL" Bars - 4.25 (dk) - 4.4 oz (milk),
Giant Bars - nearly 8 ounces
"Supersize" Bars - 1 Pound or 5 Pounds
...other sizes available seasonally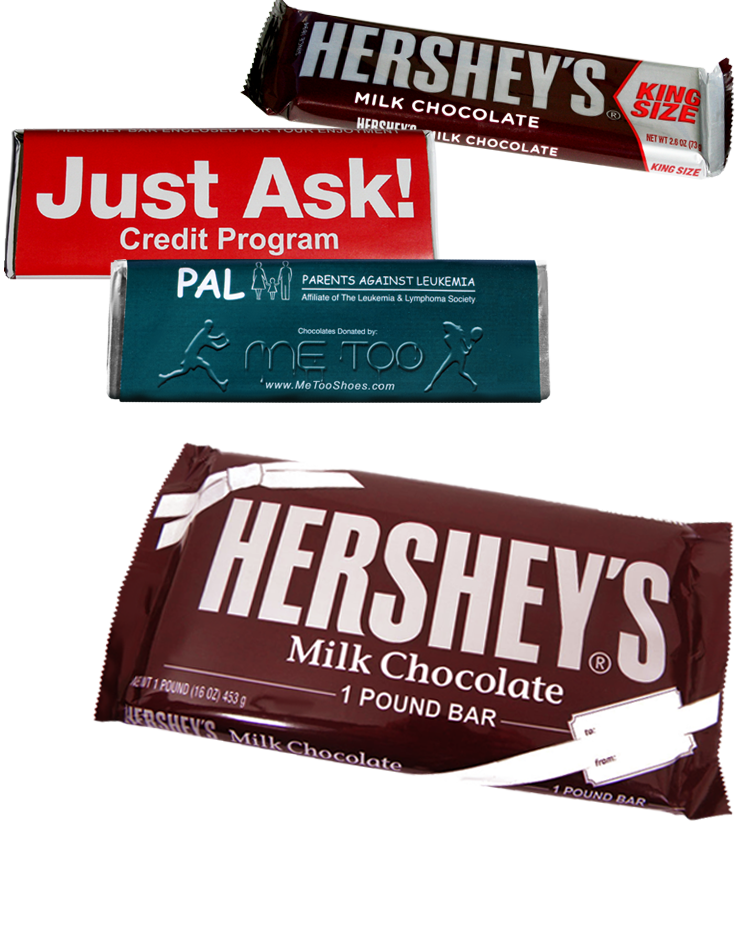 With the exception of the supersize bars, we carry any of these large sizes in Hershey's Milk as well as Hershey's Special Dark flavors, but we can also get Cookies and Creme, Mr. Goodbar, Hershey's Milk Chocolate with Almond and Nestle Crunch (please check for current available Nestle sizes).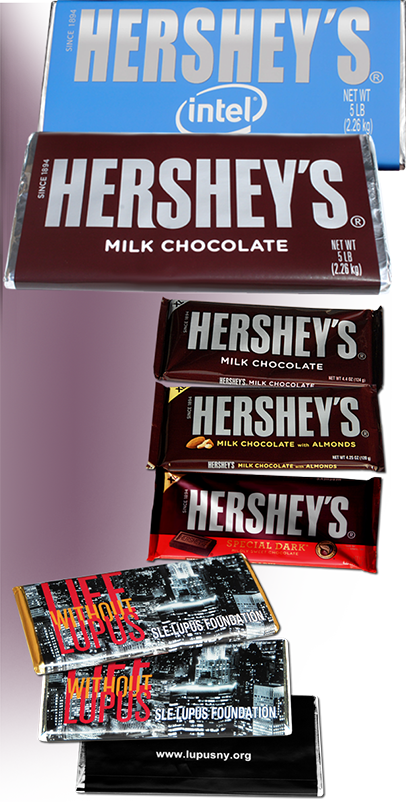 Big bars make great gifts!
(Please note: the 5-Pound bar is not to scale, it would not fit on any page or screen.)
Unless you opt to go without foil, we will over-wrap your bars with a silver or gold foil and then apply your custom wrapper, giving you that classic candy bar look. (The 5-Pound Bar comes factory wrapped in silver foil.)
Please allow extra lead-time for flavors other than Milk Chocolate.
For more Info about Foil click here
Get your XL Template (Hershey)
Get your Giant Bar Template (Hershey)
Get your large Crunch Bar Template (Nestle)
To view more products in our catalog, click here.