BGT - Gumball tubes
Make an impact with colorful custom-wrapped clear tubes filled with gumballs.
Readily available stock size tube diameter is 1", but we can get many other sizes. (Please allow extra time for larger diameters.)
Our clear tubes come in one, two or three foot lengths. We apply your custom label right onto the tube. One-foot lengths get one label, two- and three-foot tubes have room for two labels. Prices include both custom-wrapped tubes and gumballs.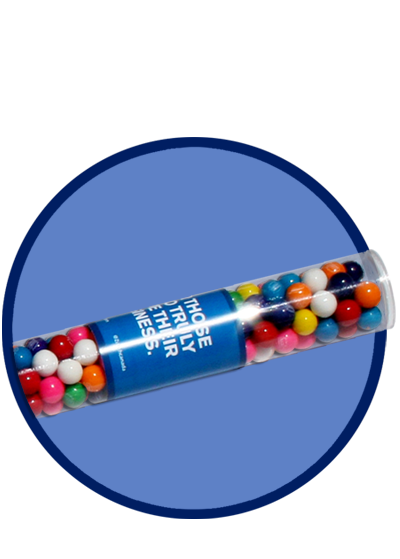 For an even more colorful look, go with 1/4" gumballs inside a 1-1/2" diameter tube.
The result is hundreds of gumballs - an explosion of 8 different fruit flavors in each tube.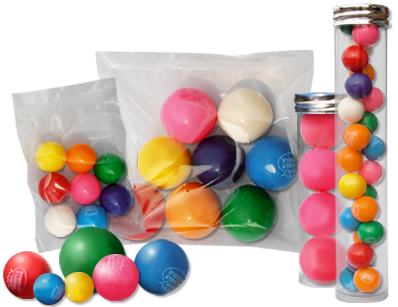 To assure consistent quality, we only use fresh brand-name chewing gum products, like Dubble Bubble.
From quarter inch to one inch, to jawbreaker - in solid colors or hip patterns like watermelons, cotton candy, tropical, fruitstand and more - we can get it for you.
We offer mixed colors, as well as single color, bulk bubble gum, or individually wrapped Double Bubble gum.
These larger tube sizes are readily available in 1" or 1 1/2" diameter, and in lengths of 1 foot, 2 foot or 3 foot. Caps vary. We stock black and clear caps.
To view more of our products, click here to download our Catalog