SSCB - Snack Size Chocolate Bars
"Snack Size" Candy - also known as "Fun Size" can be just the right size tasty give-away. These Hershey, Nestle, and Mars products are much bigger than bite-size miniatures, yet smaller than their full-size version. Two to four snack size candies generally make up one serving size.
We carry Hershey brand snack-size candies such as:
• Milk Chocolate (0.5 oz)
• Reeses (0.7 oz)
• Kit Kat (0.5 oz)
• Almond Joy (0.6 oz)
• Payday (0.7 oz)
...and the following fun-size bars from the Nestle lineup:
• Crunch Bar (0.4 oz)
• 100 Grand (0.4 oz)
• Baby Ruth (0.6 oz)
• Butterfinger (0.6 oz)
...as well as the popular Mars products:
• Snickers (0.6 oz)
• Milky Way (0.6 oz)
• Twix (0.4 oz) and
• Three Musketeers (0.6 oz)

If there is a particular mid-size bar that you need but don't see here, please call us. We can source just about anything, including imported specialties!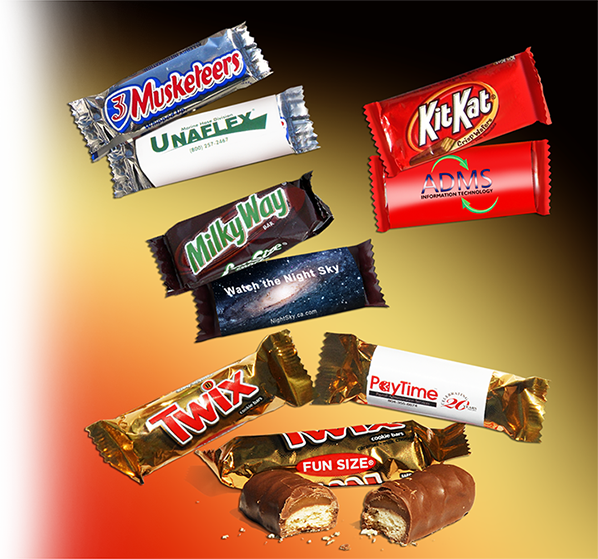 About Foil: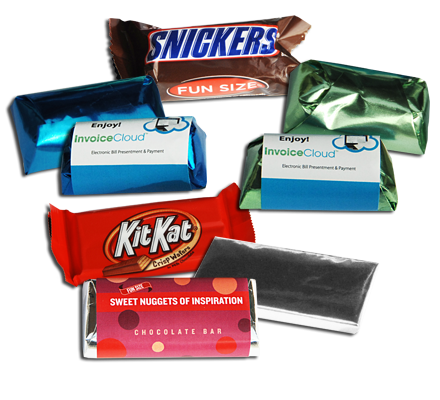 Snack-size bars are not only fun to eat, they are perfect in size to have a quick little treat or to eat them by the handful ... Some people like them the way they are - whereas others prefer the elegant look of foil under their wrapper.

Most of the snacksize/funsize bars have quite irregular shapes, and even though they over-wrap nicely with your custom wrapper, they are often too small to cover up with a foil. For that reason the foil over-wrap is available for an additional 15 cents per piece.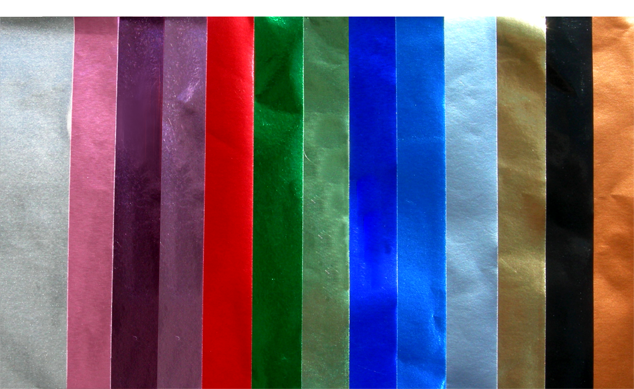 We have over a dozen foil colors to choose from.