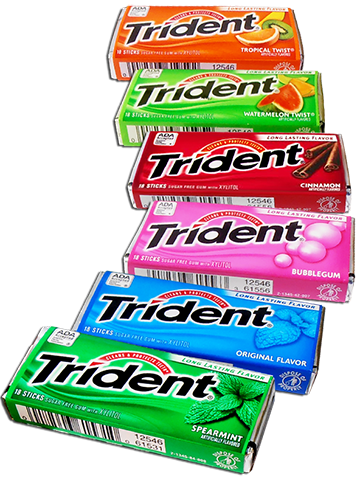 TCG - Trident Gum
Trident is the world's biggest chewing gum brand. We carry Trident in 1.3-ounce packs, each pack containing 18 sticks of gum. Trident gum is naturally sweetened with Xylitol.
We offer the popular gum in the sugar-free flavors of: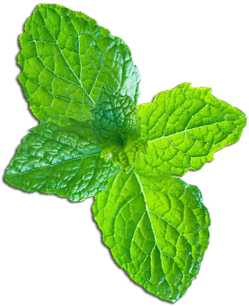 • Original Mint,
• Spearmint,
• Tropical Twist,
• Cinnamon,
• Watermelon,
• Bubblegum and
• Minty Sweet Twist.
Pick one flavor or mix and match.
To customize any of these gum packs with your own logo, we over-wrap the original pack with a foil (in the color of your choice), and then apply your custom wrapper over it. We always keep the factory seal intact.
For more information about Wrappers and Foils click here
Get your Trident wrapper design template here.
---
WCG - Wrigley's Chewing Gum
Since 1892 the William Wrigley Junior Company has been making chewing gum;
its first three flavors to roll out were Juicy Fruit, Double Mint and Spearmint.
Wrigley's gum has become iconic for America, and altho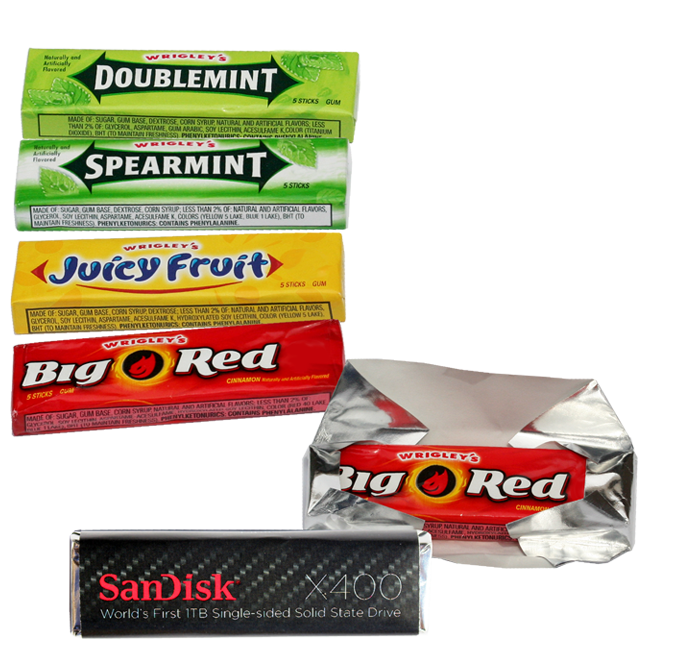 ugh Wrigley's product line grew throughout the centuries, it's nice to know the same three flavors are still available today.
Choose from the classic flavors of Double Mint, Spearmint, Juicy Fruit and Big Red. Each half-ounce package contains 5 sticks of gum.
We also offer Extra, Freedent and Orbit gum. Different pricing may apply.
We personalize this All-American favorite by over-wrapping the pack with a foil, and finishing it off with your full-color wrapper.
Foil is optional; for more info click here.
Download the Wrigley wrapper design template here.
---
Bazooka Bubble Gum
Original Bazooka Joe Gum, available by the pack or in bulk, as individually wrapped pieces.
Bazooka set the bar for bubble gum in 1947 - and is still continuing to delight the generations.

Cherry Gumballs
in lucky Jackpot Gum Tin:
This cherry flavored chewing gum comes in a "triple cherries" slot machine tin. The top of the can is embossed.
The gumballs taste like Maraschino cherries and the novelty container can be customized on the reverse with a full-color decal.
Each tin contains 1.4 ounces of gum. Please check for pricing and quantity discounts.