SBSC
- Starburst Fruit Chews
...it's a "Juicy Contradiction"... because a virtual galaxy full of fruity flavor is packed into each tangy yet sweet little square.
Manufactured by The Wrigley Company, a 2.2 ounce package of Original fruit-flavored soft chewy candy contains a flavor palette of cherry, lemon, strawberry and orange squares. Each pack contains 12 squares.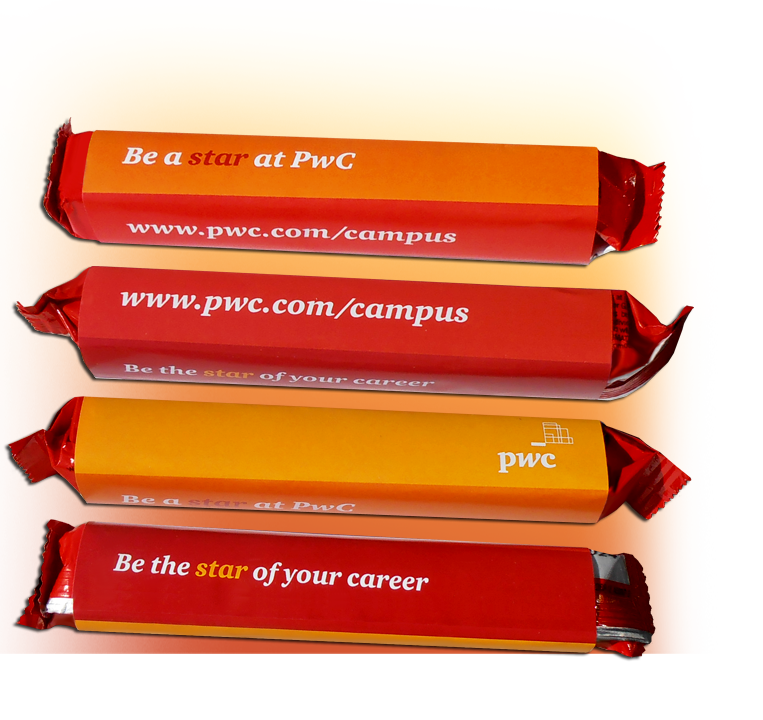 We over-wrap the original Starburst pack with your customwrapper over it, leaving the candy factory-sealed and fresh.
To learn more about Wrappers and Foils click here
Get your Starburst Design Template here
---
For a tasty low-cost give-away, consider:

Starburst Singles
Individually wrapped single squares are customizable with a colorful decal.
Four assorted fruit flavors.
We have low minimums!
To see more of our products, click here to download our catalog