Party Favors, Patriotic Gifts and more...
Candy should be fun and colorful. Featuring all things in Red, White and Blue all summer long. Just give us a call.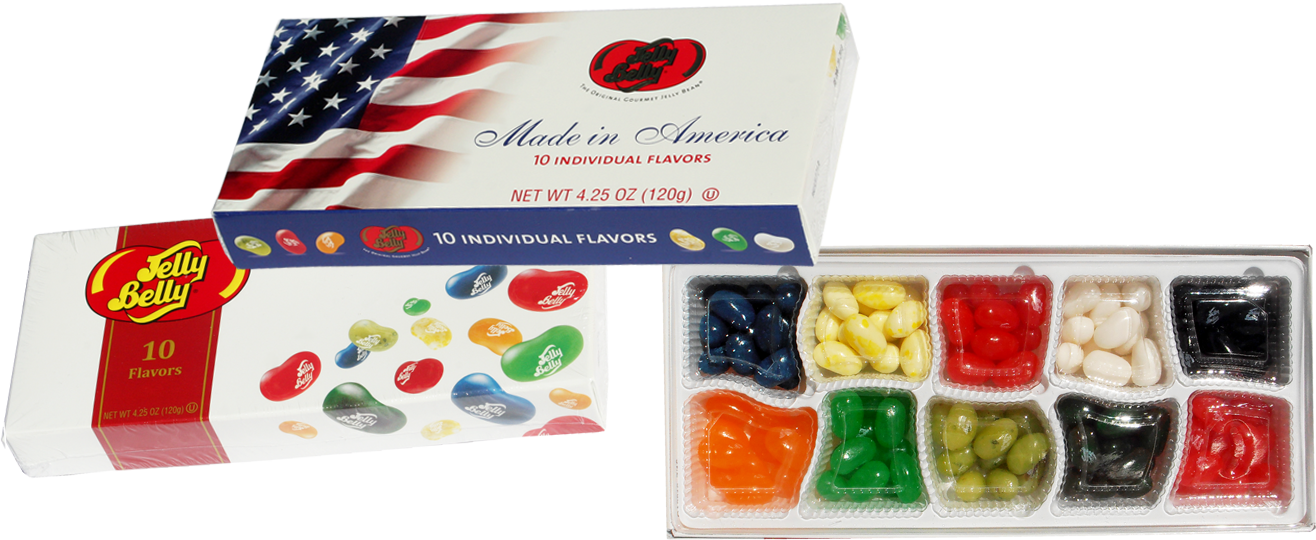 We have all the new Jelly Belly Jelly beans in up to 99 flavors, and in special packaging. The 10 delicious flavor gift box is available in a patriotic edition wrap.
For chocolate lovers we got plenty of choices from stars-and-striped kisses to red-white-and-blue foiled solid chocolate balls, and other American favorites to our gourmet Ethel M. Classic American Collection super praline box.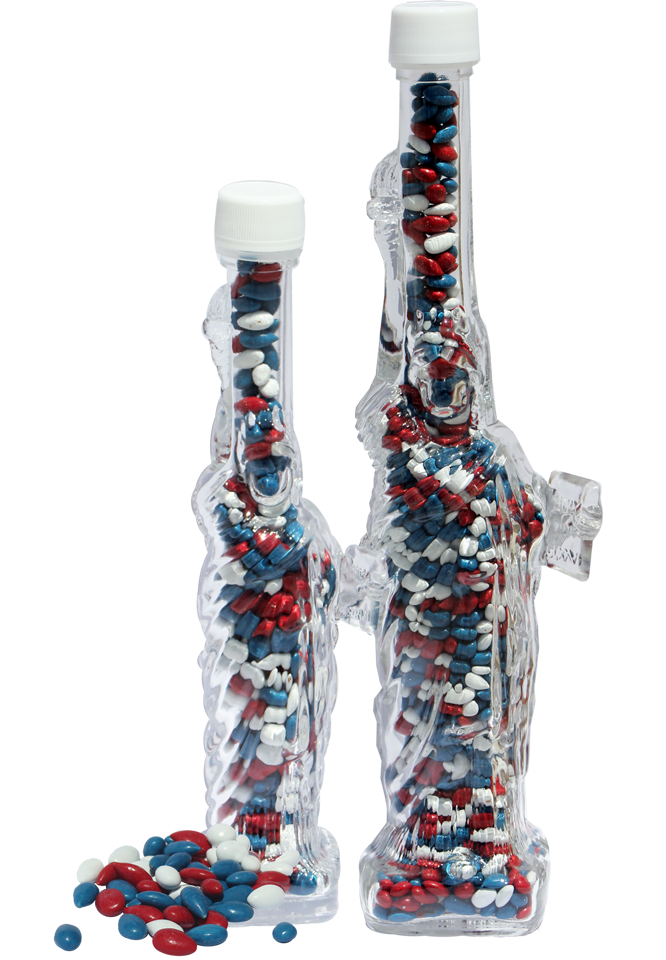 Many more seasonal and holiday specials available.
Quality glass containers: Statue of Liberty containers.
Fillable and sealable. Use for liquids or candy or other. Lady Liberty is available in 10" and 18" height.
Shown filled with red, white and blue chocolate coated sunflower seeds.