Welcome to Global Sweet Treats -
- Home of the Finest in Candy & Food Products for Promotional Use.
We carry a broad selection of All-American, as well as world-famous brands of premium chocolates, hard candy, gum, health food products and gourmet confections -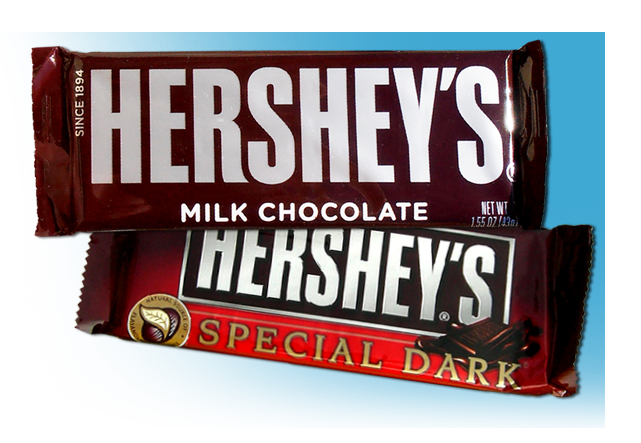 and turn it into your private label edible promotion.
We can customize just about anything by over-wrapping favorite products with your logo and colors, enabling you to leave a sweet impression with custom-wrapped Hershey Bars, Granola Bars, gift boxes and more.
Some of our Specials:
Tasty treats for Summer and Patriotic Themed Events:

Everyone's favorite candies in red, white and blue, classic flavors and traditional colors...

We have lots of patriotic gifts in US flag colors. Build your own giftbox, spread some appreciation - call us, we can make it happen for you.
Favorite brands, at great prices:
• Whirlypops - all sizes

Old Fashioned Lollipops, Sticks, American Barley Pops

• Potato Chips
• Snack Mixes

Our services include:
• Direct Imprinting
• Hot Foil Stamping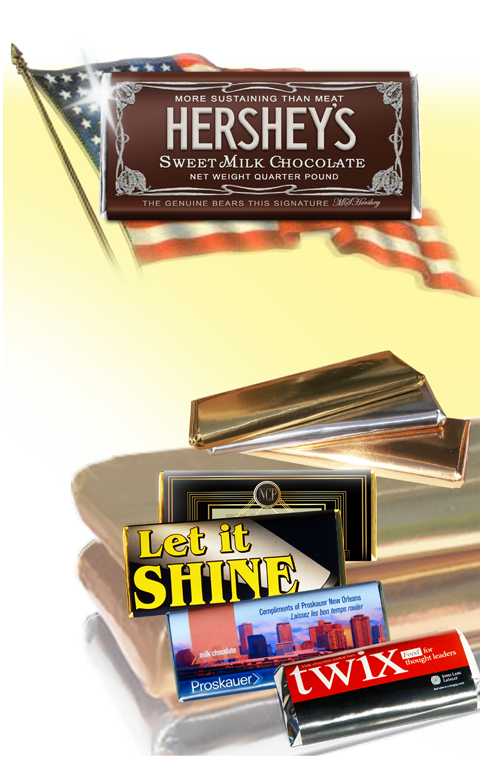 Candy Bars used to be foil covered...
... and they still are here at Global Sweet Treats. To give your bars that classic look we over-wrap the sealed retail package with a shiny foil, over which we then apply your customized wrapper. Choose from traditional silver colored foil, or from a dozen other colors. Extra charges may apply to some products, please inquire. Find out more about foil right here.

Our Wrappers...

... are printed on magazine-quality glossy paper, using four-color processing. Before printing each order we will e-mail you a proof for your approval.
Click here to download our catalog.